Journal Your Way to a Better Book by Catharine Bramkamp
Let's welcome back monthly columnist Catharine Bramkamp as she shares with us "Journal Your Way to a Better Book." Enjoy!
***
I was stuck in my book. I had nothing more to say. Hated every word. Dead stopped. 
How to get out of my funk?
I journaled about my book.
I wrote that I liked my character, Vic Gardner. At sixty, she is mature and refuses to play games, so not a romantic heroine, but a funny one. She helps people until they scream for mercy.  
I learned more details about her by inviting her to talk to me through my journal.  
Ask Questions and Journal about Your Character 
What do your characters want to say?

What do they dream about?

What is their favorite food?
These details aren't necessarily important for a plot, but they can inform and strengthen your characters.  
Journal about their dreams and visions, but keep those long rambling descriptions in the journal. 
When we include every insight and thought into the story, we risk slowing the action and possibly derailing the narrative.  
In other words, we will know far more about our characters than the reader ever will.   
Journal to Work Through Troublesome Scenes and Thorny Plot Lines
Journaling is a low risk activity that allows for exploration and digression without sullying the main story. Your character can emerge through the journal, talking, exposing quirks, allowing for intimate comments, with your journal as the place to record it all. 
Novelists like to claim that characters just start talking and all we do is record their voice. 
True, but it's also true that not everything the character says is novel-worthy. 
I journal to not only allow my characters space to talk and be silly, I also use it to work out troublesome scenes and thorny plot lines. 
Sometimes (often?) Working On The Book is a daunting task. 
Writing a book, even saying that phrase out loud, carries weight and emotional expectations that first thing in the morning, can be  overwhelming.  
So don't work on the book. Journal.  
Things Your Can Journal to Craft a Better Book 
Outline a character.

Give a secondary character dreams and aspirations

Give your villain a hobby

List what could or should happen next.  
The beauty of journaling is that it keeps the novel in one emotional sphere while the journal, established as a draft, a place of experimentation, resides in another. 
That difference alone can help free your imagination. 
Journaling can grant space we need to write our best work.
I use UpNote (.99) for my journal and reserve Scrivener for just novels.   
***
Want to read more articles like this one Writer's Fun Zone? Subscribe here.
***
ABOUT THE AUTHOR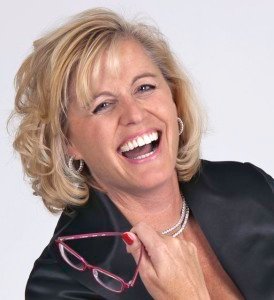 Catharine Bramkamp is a successful writing coach, Chief Storytelling Officer, former co-producer of Newbie Writers Podcast, and author of a dozen books including the Real Estate Diva Mysteries series, and The Future Girls series. She holds two degrees in English and is an adjunct university professor. After fracturing her wrist, she has figured out there is very little she is able to do with one hand tied behind her back.