The Creative Process: If The Shoe Doesn't Fit by Catharine Bramkamp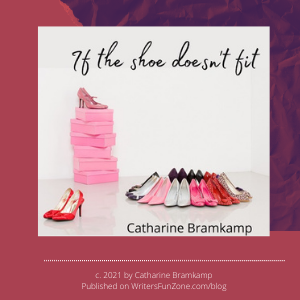 Let's welcome back monthly columnist Catharine Bramkamp as she shares with us "The Creative Process: If The Shoe Doesn't Fit." Enjoy!
***
I spend far too much energy and time contemplating my shoes. 
I own a pair of expensive black flats. These lovely shoes are advertised as the best shoes ever — comfortable, classy, fun. Since they look so good on Pinterest, they should be elegant and perfect on my own feet. But my feet are unhappy. The shoes squeak when I walk. The backs slip with every step. For two years I've been talking myself into the myth that they fit.   
It could be my feet. It could be the shoes. But when my outfit calls for black flats, I hesitate. Then I choose another shoe, carefully placing the expensive, almost brand new shoes back on the shelf promising that next time I will choose them. Next time will be different.
Who hasn't suffered the agony of bad choices, compounded by increasingly expensive fixes, or replacements, and complete unwillingness to circle around and just eliminate or give away the offending object in question?  
But giving away an unworkable object means giving up on the idea that it will work. It can be a dream, a work in progress or a shoe. 
Economists call this sunk costs. 
The Creative Process: The Theory of Sunk Cost
The idea that you are in so far into a project that you cannot give up on it because you've spent too much time and energy already. 
To finish is to triumph.
To abandon is to fail. 
One of the better examples of the theory of sunk cost is gambling, the next roll of the dice will justify all the previous rolls, all the losses, all the spent time. Just one more. 
Did you fly to a famous, popular five-day conference, but by Day Two are woefully uninspired? 

Have you spent hours and hours editing a manuscript that still doesn't work? 

Did you get the 113th rejection from an agent or publisher? 

Are you staring at a project that represents countless leisure hours but no matter how many words you fling, how much research you dig, how many hired coaches you spend on, the manuscript still doesn't work?
Sunk cost is a human response, very human. 
Beating a dead horse is cliché for a reason. We know it, we feel it, and clearly we use the phrase all the time.  
We loath to admit our mistakes. We cringe at being wrong. 
We also loath waste and panic over misspent time or money. We were raised in education systems that punished being wrong and vilified time spent on projects that didn't turn out or work at all. 
So is it any wonder we just can't give up?
But sunk cost is the epitome of the creative process. 
The Creative Process: "Wasted Time:" 
Creative experimentation looks a lot like wasted time. 
The creative process often represents money spent with little to show for it. 
Creativity means days and days working to create a single page of copy. 
It's not wasted time, it is time spent in discovery and process.  
The shoes remain in my closet, perhaps to remind me that what works on Pinterest may not work for me. 
Perhaps as a memento mori to irrational determination in the face of irrefutable experience. 
Intellectually I know these lovely, seemingly perfect shoes should just be tossed into the Goodwill bag. 
Someone else could use these shoes, they will fit someone else's foot. But I can't do it.
Because tomorrow they surely will fit. 
Write like a queen! 
Speaking of the creative process, would you like to write like a queen and write your book in three months? 
We are taking reservations for the Spring Season of the Author Queen Writing Society. 
Join us and write your book in three months! 
For more information and how to sign up go here: www.sonomahealingpress.com.
***
Want to read more articles like this one Writer's Fun Zone? Subscribe here.
***
ABOUT THE AUTHOR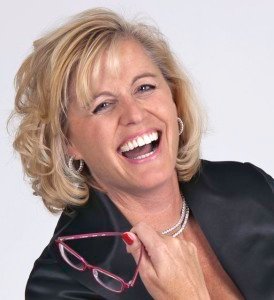 Catharine Bramkamp is the co-producer of Newbie Writers Podcast that focuses on newer writers and their concerns. She is a successful writing coach, Chief Storytelling Officer, and author of a dozen books including the Real Estate Diva Mysteries series, and The Future Girls series. She holds two degrees in English and is an adjunct university professor. After fracturing her wrist, she has figured out there is very little she is able to do with one hand tied behind her back.