How to Spot a Professional Editor: Industry Standards for Editing by Mary Neighbour
Please welcome back guest author Mary Neighbor as she shares with us "How to Spot a Professional Editor: Industry Standards for Editing." Enjoy!
***
Publishing a book has always had one basic objective: to make reading clear, enjoyable, and meaningful. A professional editor is key to that outcome. Her contributions often boost a manuscript from fair to fabulous, helping authors realize their ambitions for the book.
However, like language itself, editing must stay flexible and current. The rules often change and evolve (for example, it's now okay to end a sentence with a preposition). A professional editor, then, is constantly sharpening her skills, updating her knowledge, and keeping abreast with trends in the publishing industry.
While an editor may be hired by an author or publisher, in reality she serves the reader as much as the writer. And she does this first by understanding more about the reading experience than typical writers or readers are conscious of. (See ? A preposition before the full stop!)
Standard 1: A professional editor, then, is a student of what makes a "good read."
She appreciates deliberate, strategic word selection, creatively tinkers with how the elements of style are used, and probably enjoys diagraming sentences. She knows the grammatical parts of a sentence; how to make nouns, pronouns, and verbs agree; when to capitalize; and how to cite sources—among hundreds of other linguistic guidelines.
Standard 2: In short, she knows and uses the rules and logic of a style guide, and she can choose the guide most appropriate for a specific genre.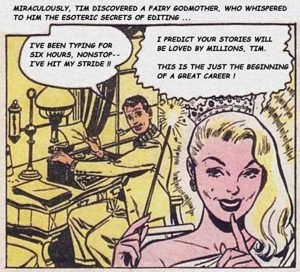 This knowledge trains your editor to spot problems. She roams the terrain of ideas, words, sentences, and paragraphs, and she is equipped to deal with stumbling blocks. Even if she has to look up the rule for removing an obstacle, she will not turn away or ignore it.
Standard 3: Above all, an editor is a problem-solver, and you'll probably learn a fair deal along the way.
Some edits will be mandatory while many are discretionary, yet a professional editor can always defend her choices. In this regard, a professional editor is an arbiter between grammar and usage.
Standard 4: Importantly, a professional editor will improve your work—and very likely make you a better writer.
Tip: Many writers have experienced being "shot down" by teachers, peers, or authority figures. Authors may at times be haunted by humiliation and self-doubt. A professional editor will always be attuned to a writer's sensitivities and guide the communication into positive, constructive paths. The tenor of the relationship should not be hierarchical or authoritarian; rather it should be collegial and collaborative.
Next week in this series: "Editing Terms You'll Want to Know."
The following week: "20 Telltale Signs Your Editor Is a Professional."
***
ABOUT THE AUTHOR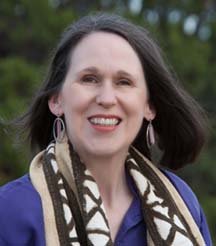 Some call Mary E. Neighbour a "book shepherd," though Mary wields a blue pencil far more expertly than a herding rod. For the past ten years, she and her husband have helped dozens of writers bring their manuscripts to the marketplace, through MediaNeighbours, their publishing services business.
Passionate about helping authors make their work shine in the world, with a combined professional expertise of over 50 years in editing and design, this family team is one you'll want to adopt as your guide through the challenging world of independent publishing.
Mary's other passion is learning about the history of slavery and how it impacts race relations today. She incorporated much of her research into her novel, Speak Right On: Conjuring the Slave Narrative of Dred Scott.