Questions to Ask Before Hiring Your Interior Book Designer: How to Spot a Professional Interior Book Designer by Mary Neighbour
Please welcome back guest author Mary Neighbour as she shares with us "Questions to Ask Before Hiring Your Interior Book Designer: How to Spot a Professional Interior Book Designer." Enjoy!
***
Authors may be surprised to learn that many interior book designers will read your book before beginning their work.
They do so because:
they need to know where and how to place emphasis;
they need to decide what the book wants to communicate and which fonts and attributes will serve that purpose; and
they need to establish a hierarchy of heading styles and paragraph styles.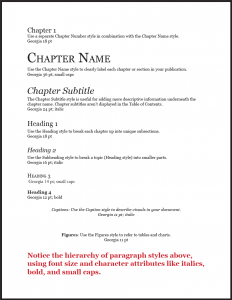 Typically they will predetermine these and numerous other aspects of the design so that they—and you—don't waste time and money on fixes and "re-dos."
Ideally, they will provide you a sample layout of a chapter from your own book and discuss the various choices in design that they have made, inviting your feedback and further direction.
Questions to Ask
The following questions will help you vet a candidate's expertise as well as interrogate any samples they provide.
Note that there are different considerations for fiction and nonfiction texts, so some of these questions are designed to help you anticipate any special handling of your book's details.
Editor's Tip: You can check out book layout terminology here in one of Mary's previous posts in this series.
I've looked at the sample interiors on your website, but I'd like to review a sample chapter from my own book. Does your estimate of work allow for that? How many iterations of the sample are included in the fee?
My book is a pretty straightforward novel, with just body text and chapter titles. How does that affect the price you charge?
Listen for: the answers to the question above and the one below should obviously be significantly different. Be wary of a typographer who uses a one-price-fits-all fee structure.
My nonfiction book contains tables and charts, quotes from other experts, inspirational quotes, footnotes, and an index. How does that affect the price you charge?
Do you create the design as well as execute the layout?
I plan to use a POD (print-on-demand) printer, and I'd like a square book size. What do you recommend?
Listen for: many layout artists will be up-to-date on trends suitable to your genre, and they'll be conversant with various printing and production techniques. If the candidate you hire is not, then the onus is on you to research what trim sizes and binding options exist.
When my novel has a significant scene or time shift, I use an extra blank line in the manuscript to signal a break. How do you handle these in the layout?
How many lines of text will there be on a full page of text? How many characters across are on a single, full line? Recommended: there are various rules of thumb, so there is no definitive answer here. Nevertheless, your typographer should demonstrate concern for the "breathing room" of lines and characters.
I'd like the title and the chapter title in the running header. Can you do that?
Would a design in the running header or footer be appropriate for my book?
Listen for: the typographer's ideas on design elements. For most books, whether fiction or nonfiction, running headers and footers contain only text. Even if you or the designer want an image or squiggle, it may not be appropriate. Compare your book with others in your genre to see if any use graphical enhancements of any sort.
I've roughly created a chart in my manuscript, but it doesn't look good. Do you have experience with charts and graphs?
I have an image that extends across both pages of a spread, but I don't want to lose any of the image details in the gutter. How will you handle that?
Listen for: whether the designer has experience with this. They very well may not, so you might need to hire an additional person to manipulate the image. Another common concern for images is converting color to grayscale.
Please describe for me the ways you might differentiate the main body text from special paragraphs like quotes, captions, or tips.
Do you have experience with footnotes and indexes?
Recommended: footnotes and indexes are complex elements to handle in the layout, especially for electronic books that use hyperlinks. Regarding indexes, you should consult separately with a professional indexer to create the index content, and then explore with your typographer how to make the index appear in both the printed and electronic versions. Be skeptical of anyone who blithely tells you, "Don't worry, I have software to handle that."
Experience Matters
You will note that the first question above refers to an interior book designer's website and prior samples. If a candidate does not have a website or samples of work to show you, I advise moving on to the next applicant. The field of typography is too vast—with too many ways to make a mistake—to risk placing your book in the hands of a novice.
Next week in this series: we will begin our final series of blogs, which address hiring a professional to guide you through the production process of self-publishing your book.
***
You can check out Mary Neighbour's series on how to hire book professionals here.
***
ABOUT THE AUTHOR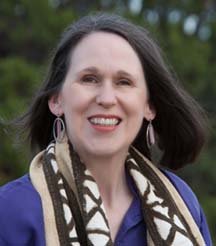 Some call Mary E. Neighbour a "book shepherd," though Mary wields a blue pencil far more expertly than a herding rod. For the past ten years, she and her husband have helped dozens of writers bring their manuscripts to the marketplace, through MediaNeighbours, their publishing services business.
Passionate about helping authors make their work shine in the world, with a combined professional expertise of over 50 years in editing and design, this family team is one you'll want to adopt as your guide through the challenging world of independent publishing.
Mary's other passion is learning about the history of slavery and how it impacts race relations today. She incorporated much of her research into her novel, Speak Right On: Conjuring the Slave Narrative of Dred Scott