Teleseminar: Beth Barany on How to Overcome Writer's Block
Event Date: May 17, 2017 | Time: 10AM PST / 1PM EST
Join us as Beth Barany discusses How to Overcome Writer's Block.
We'll discuss how knowing your big and small WHY is a key element to overcoming writers block. As Beth mentions in her ebook, Overcome Writers Block, motivation as very important in getting to writing. We'll discuss the number one way to overcome writer's block.
Also, we'll chat about what is writer's block and what are its origins.
Beth will reveal the biggest block to writing she's seen in her years as writing coach and teacher.
We'll go over the most common challenges writers face when they sit down to write and a step by step process for getting writing.
Beth is a Certified NLP Practitioner. She'll talk about what that is and how can NLP help overcome writer's block.
Lastly, if there's time, we'll uncover the 4 stages of the creative process, and how that knowledge and awareness can help writers get writing again.
About Beth Barany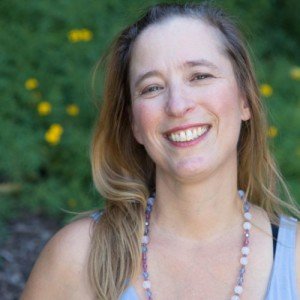 Award-winning novelist, Master NLP Practitioner and certified creativity coach for writers, Beth Barany's courses, programs, and trainings are packed with useful hands-on information that you can implement right away.
Beth runs the Writer's Fun Zone blog, for and by creative writers, where you can download her free reports on book marketing and novel writing.
She is also the author of The Writer's Adventure Guide, Overcome Writer's Block, and Twitter for Authors.
Owner of the Barany School of Fiction, an online training hub, Beth takes great interest in how humans learn, create, and grow, and includes all her students' life experiences, including the ancestors, into the moment. Visit BethBarany.com to learn about her services and products.
How to Participate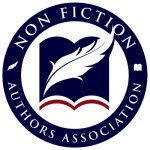 Live access to the Nonfiction Authors Association monthly teleseminars is free to all Nonfiction Authors Association members (Basic and Authority). Event recordings are available to Authority members only for 90 days. If you're not yet a member of NFAA and you'd like to participate in an upcoming event, please Join Here to receive a complimentary member profile and dial-in instructions for the events (dial-in information can be found on the member home page). These events honor your time and last about 30 minutes.
Other teleseminars Beth has done with the Nonfiction Authors Association can be found here.
---
Overcome Writer's Block: A Self-Guided Creative Writing Class to Get You Writing Again
From a writing teacher who has taught hundreds of students in writing classes in-person and online!
— Do you have writers block?
— Do you wish you could get writing now?
— Are you looking for writing prompts and story ideas to get writing?
You can break through your writer's block and ignite your creativity today! This unique writing guide will show you how!
This writers guide was written for novelists, writers, creatives, and artists of all kinds.
Unique Approach to Writers Block
This guide offers a unique approach to writers block. Since I believe we are all creative, and the writing tool is a great way of thinking through problems, the way through writers block is a multi-pronged approach, with
— writing exercises
— writing prompts
— creative writing prompts
**All to help you with your fiction writing and nonfiction writing!***
Tools to Spark Your Writing Today!
This 45-page writing guide is chock full of tips, tricks, inspirational and motivational tools to spark your writing today. Derived from many sources, including the author's writing experiences, this writing guide is rich with advice. Whether you are a writer in fiction or nonfiction looking for ways to keep the creative juices flowing, or you are a professional looking to bring in new ways of looking at old problems, this writing guide to overcome writers block, Overcome Writer's Block: 10 Writing Sparks to Ignite Your Creativity, is designed for you.
Ready to get writing?
Pick up your copy of Overcome Writer's Block: 10 Writing Sparks to Ignite Your Creativity today.
Amazon | B&N | iBooks | Smashwords
---
Do you have a burning questions about overcoming writer's block?
Fill out this short form.
[powr-form-builder id=acd3d8f5_1494300781]