The Sweet + Scary of Starting Your First Novel: 4 Factors to Readiness
I remember when I was attempting my first story with the help of a course — a correspondence Writer's Digest course. Remember those?
Recently single, 28 years old, trying to embrace my dreams, I wanted to write fiction, but I was scared, nervous, and had absolutely no idea what I was doing.
I dove into the course, wrote part of a story about the first architect of Notre Dame of Paris — a fictitious character because no one knows who designed the cathedral — and then stopped. To this day, the story has no plot to speak of and remains unfinished.
I've had many false starts since then.
For a time, I thought there was something wrong with me that I couldn't follow through and finish a story.
Now I know that there's lots of factors about being able to start and finish a story. And, there's nothing wrong with me.
Learning to follow through was a habit I developed over time. In fact, it took me 5 years to complete my first novel.
That was in 2003. Since then, I've written and finished 16 novels — three I've published, so far — and five novellas, all published. (I've also written and published three nonfiction books and hundreds of articles.)
Here are some of the factors involved in being able to start and finish a first novel (and each subsequent novel):
Readiness: Are you ready to dive into that new story that's been whispering to you?
Commitment: Do you feel it in your gut or heart or body that you're ready to do this — write the novel — and go to distance, no matter the ups and downs?
Willingness to take a risk: It is scary to write a novel. You're brave, courageous, in fact. You can face the unknown and write it into your book.
Emotional Readiness: In our stories, we often must do bad things to our sweet, good characters. When I first realized that with the help of my critique partners, I gulped and knew they were right. Then I had to go about building a thicker skin and increasing my knowledge on how to actually do that — you know the saying perhaps — to put our sweet characters up a tree and throw stones at them.
Knowledge: Writing fiction is not easy. It's unlike any other kind of writing — essays, articles, speeches, etc. When I seriously started writing fiction, I'd written over 60 articles, but fiction was a foreign territory.
♥
On the subject of knowledge, and because I'm a teacher, and because I'm passionate about helping writers become novelists, I'm offering a special Novel Writing and Editing Bundle — 4 courses to help you plan, write, and edit your novel.
1. Plan Your Novel: Planning for Non-Planners (Normally $97)
2. Craft Compelling Characters: Learn to craft characters your readers can fall in love with. This course is especially for genre novelists. (Normally $80)
3. The Writer's Adventure Guide: 12 Stages to Writing Your Book: Self-Coaching Guide to Writing Your Book (Normally $60)
4. Edit Your Novel Bootcamp: 30-Day Editing Challenge for Dedicated Novelists (Normally $60)
Normally $297 for all 4 course, I'm offering this special bundle $72 off for $225.
Click here to sign up: http://school.bethbarany.com/courses/novel-writing-editing-bundle. Or click on any of the images to jump over to the special bundle page. 🙂
You get all 4 courses for $225. (Previous Students: Use your discount coupon.)
You can also upgrade for 1-1 support with an experienced coach, me. If you'd like even more support than this special bundle offers, consider joining our 12-month Group Coaching Program.
I'm passionate about crafting courses that writers can use to move forward in writing their novels.
I want to empower you to write your novel because your stories are important and can make an impact on readers that we can't even imagine.
[Updated: 9/26/2017 with new pricing and updated author numbers.]
---
Share this post

Click to Tweet: The Sweet + Scary of Starting Your First Novel: 4 Factors to Readiness #amwriting #wfz http://ctt.ec/a6s37+
You can edit your post before sending.
---
Not Ready for this Bundle?
Check out our "7 Keys to Story Planning" mini-course here.
---
Want to Talk to Beth?
Book a complimentary Discovery Call here.
---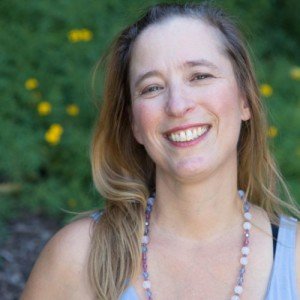 ABOUT BETH BARANY
Beth Barany is an award-winning novelist and a creativity coach and teacher for writers.
Her latest book for authors is Twitter for Authors: Social Media Book Marketing Strategies for Shy Writers, available on Amazon, iTunes, and Nook.
The author of the bestselling books, The Writer's Adventure Guide: 12 Stages to Writing Your Book and Overcome Writer's Block, Beth helps authors create successful and sustainable careers. Beth is the award-winning novelist of the young adult epic fantasy, Henrietta The Dragon Slayer, the first of a three-book series. She also writes magical tales of romance and adventure.
As a Master NLP Practitioner, Certified Creativity Coach, and experienced speaker and teacher, Beth Barany has helped authors get their books written, edited and published for over 17 years, as well as guided them in effectively marketing and selling their work. Five of her clients' books have been best-sellers. Sign up for her newsletter and receive her free Writer's Motivation Mini-Course at her blog for writers, Writer's Fun Zone.
Beth Barany lives in Oakland, California, with her husband, Ezra Barany, the bestselling author of The Torah Codes, and their cat Leo (RIP), and over 1,000 books.