Time Management with PJ Ferguson and Beth Barany #askaWritingCoach
In my live #askaWritingCoach chat this week, I chatted with PJ Ferguson, founder of the Be Happy Now Club and author of The Shortcut to Happiness. We discussed setting boundaries, time management tools, scheduling, to-do lists, time cycling, and more. And as we do each week, we gave away prizes to those people who showed up live and asked questions.
I offered up two digital gifts this week — A Cupcake Christmas (Touchstone #5) and Writer's Adventure Guide. PJ gave away a print edition of his book, The Shortcut to Happiness.
When you show up live and ask questions, you have a chance to win prizes! We reward action over here.
---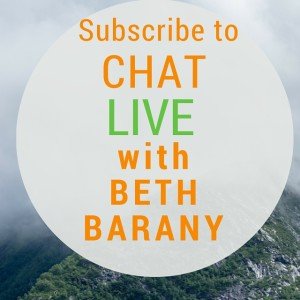 Sign up here to get notified about each week's chats and have access to all the past chats — all 27 previous shows.
---
THE SHORTCUT TO HAPPINESS
From here to happiness in just one step.
Could it be possible?
The Shortcut to Happiness reminds us that joy is a journey –a path — and in just one step you can be on your path of happiness.
Author PJ Ferguson may not have a degree, but he graduated from the school of hard knocks. From his personal struggles with religion, sexuality and suicide, he shares the difficult life lessons he learned so that YOU can find peace and happiness in your life.
In this book, you'll discover:
5 mind-bending secrets to happiness
10 essential elements of happiness, 7 (or so) self-sabotaging behaviors and how to overcome them
5 super-powerful keys to complete, personal freedom
13 exercises for achieving happiness, today
1 simple shortcut to happiness
Learn about the inner battle we all fight between happiness and unhappiness.
Learn how to WIN that battle and make your dreams of happiness a reality.
Learn how to truly know yourself and tap the amazing potential you have to live a life full of joy, love and peace.
Amazon (Print edition) | Author's Site (Print and ebook editions)