Fantasy Novels/World Building w/@AlmaAlexander + @Beth_Barany #askaWritingCoach
In my weekly live #askaWritingCoach chat this week, I interviewed fantasy novelist and wonderful lyrical writer, Alma Alexander. She answered questions about writing fantasy and doing world building. She gave away of her latest book, Empress. I offered up two digital gifts this week — A Cupcake Christmas (Touchstone #5) and Twitter for Authors: Social Media Book Marketing Strategies for Shy Writers. When you show up live and ask questions, you have a chance to win prizes! We reward action over here.
ABOUT ALMA ALEXANDER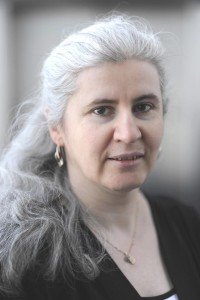 Alma Alexander's life so far has prepared her very well for her chosen career. She was born in a country which no longer exists on the maps, has lived and worked in seven countries on four continents (and in cyberspace!), has climbed mountains, dived in coral reefs, flown small planes, swum with dolphins, touched two-thousand-year-old tiles in a gate out of Babylon. She is a novelist, anthologist and short story writer who currently shares her life between the Pacific Northwest of the USA (where she lives with her husband and two cats) and the wonderful fantasy worlds of her own imagination. You can find out more about Alma on her website (http://www.almaalexander.org/), her Facebook page
(https://www.facebook.com/pages/Alma-Alexander/67938071280) or visit her Patreon page (https://www.patreon.com/AlmaAlexander?ty=h).
New books: The last in the Were Chronicles, Shifter, is now out – and
a brand new lush historical fantasy, Empress.
ABOUT EMPRESS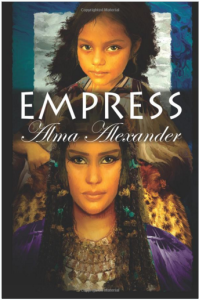 A whispered prayer on a holy mountain: "Give me the life I was meant to live."
She understood the passions and the cruelty of men; she knew the despair and the strength of women.
She was born in the gutter, raised on the sands of the Hippodrome arena, grew up with the gritty grim world of chariot racers, animal keepers, and courtesans. Step by step she clawed her way into the
halls of power, and ruled an empire of chaos and triumph and tragedy at the side of the only man who truly appreciated her for what she was.
EMPRESS.
---
Subscribe to watch every Blab live here.
---