On Writing Retreats + Writing Conferences with Beth Barany and special guest, Catharine Bramkamp
In my weekly live #askaWritingCoach chat this week, Catharine Bramkamp and I chatted about writing retreats and conferences, their differences, and how to prepare your own cheap writing retreat. We also gave away prizes. Catharine gave away 2 digital copies of her book, Cheap Retreat Workbook by Catharine Bramkamp. (See below.) I gave away one digital copy each of my books, Twitter for Authors, and A Cupcake Christmas. When you show up live and ask questions, you have a chance to win prizes!
ABOUT CHEAP RETREAT WORKBOOK by Catharine Bramkamp
Do you long for a writing retreat? Do you read about renewal retreats, exotic retreats, artistic retreats, silent retreats and think — if only I could attend this spa/famous writer retreat in Taos/Bahamas/Thailand, I would be able to really write my novel/screenplay/ poetry collection/thank you notes for the gifts from my most recent wedding?
Does the idea of a luxury writing retreat shine for you like a mirage, the kind of road shimmer you would experience on an hourly basis if you finally did sign up for the Taos retreat but had to drive there from Vancouver to save money?
I have those same feelings. I longed to go on a retreat, to indulge in a get-away, I wanted to discover THE place that would engender effortless creativity and production; the perfect location where I could finally write!
I saved announcements for fabulous retreats led by writers and coaches I admired. I unearthed books on women's retreats, I sent away for instructions on how to have the perfect retreat.
Much of the literature and advice involved a trip to the beach or to the mountains.
However, I know myself well enough to understand that a book (Okay, like this one) about retreats or a brochure filled with photos and promises would end up as another excuse to spend precious time planning, strategizing and making lists of what to wear.
What I really needed was to spend all that precious planning time working on writing and saving my money for frivolous stuff like groceries. This is how I did it.
You can look inside the book here.
ABOUT CATHARINE BRAMKAMP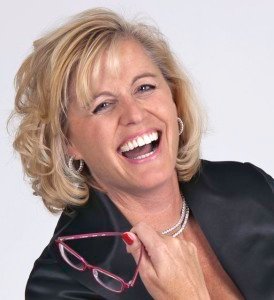 Catharine Bramkamp is the co-producer of Newbie Writers Podcast that focuses on newer writers and their concerns. She is a successful writing coach, Chief Storytelling Officer, and author of a dozen books including the Real Estate Diva Mysteries series, and The Future Girls series. She holds two degrees in English, and is an adjunct university professor. After fracturing her wrist, she has figured out there is very little she is able to do with one hand tied behind her back.
You can contact Catharine for editing help via her site, Your Book Starts Here.