Authors, Get on BlogTalk Radio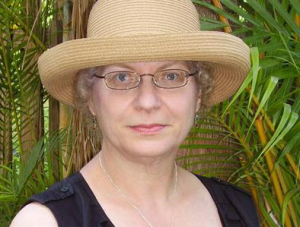 A few weeks ago I was on Authors Corner with Elaine Raco Chase at http://tobtr.com/s/4297061 on BlogTalk Radio. She was featuring YA Fantasy authors. We're a diverse bunch!
Michael DiCerto
Wendy Grischow
Michel Prince
Paul Swearingen
Alison Pensy
Joshua Chapman
Bernard DeLeo
Kim Baccellia
Elaine's show is 8:00 PM Eastern Standard Time. Join Elaine's Authors Corner Group on Facebook or click on this link: https://www.facebook.com/groups/466231720100148/.
If you want to get interviewed on radio here's an overview of what you need to do. Future posts will go more on depth.
Where to find hosts
I found Elaine through a writer's yahoo loop I belong to. In fact, I find most of my opportunities there, in the writers communities. Ask other authors who have done BlogTalk Radio about their experiences and how they found their hosts.
Another place is the writers' groups on Facebook. I initially saw Elaine's announcement here: https://www.facebook.com/groups/WritersTools/.
Check out Elaine's group above to stay in the loop about her shows. Lastly, there's Twitter! A quick search using the hashtag #blogtalkradio shows some hosts marketing their shows! Also a great place to begin your research!
How to get on shows
As with any querying, pay close attention to what people are requesting and send them that! When I saw Elaine's request I sent her my speaker bio.
Prep
Rehearse, gather all your material, call in on time or early. Also, market that you will be on the call.
Follow up
Market that you've done the call! Thank your host and other guests. And go out and get more gigs!
If you'd like to have Elaine interview you, great! I checked with her and here's what you do:
Send her an email to: elaineracochase@gmail.com.
Put your genre in the subject line.
In the email, include a mini bio.
Remember that her show is the Authors Corner, on every Thursday night at 8PM EST. Trianglevarietyradio.com — #1 on the Triangle network; #5 on BlogTalkRadio, with 95,000 listeners!
What experience have you gained from being on BlogTalk Radio? Share it below! Thanks!
FURTHER RESOURCES
Ready, Set, Talk!: A Guide to Getting Your Message Heard by Millions on Talk Radio, Talk Television, and Talk Internet
Your Show Will Go Live in 5 Seconds (Confessions of a Blog Talk Radio Host)
Own Your Niche: Hype-Free Internet Marketing Tactics to Establish Authority in Your Field and Promote Your Service-Based Business