Artist Entrepreneur: Q for Questions— The Artist's Alphabet Guide to Writing About Your Art by Aletta de Wal
Welcome to Artist Entrepreneur Fridays, where we talk about the fun, wild and scary ride of succeeding as an artist entrepreneur of all stripes and types and mediums.
Welcome back guest columnist, Aletta de Wal. She specializes in helping visual artists succeed in their fine art careers. She posts regularly on "The Artist's Alphabet Guide to Writing About Your Art" and other success tips for fine artists on the topic of writing. This week it's Q for Questions, tips on crafting your message in preparation for marketing your work — essential keys to business and artistic success. Enjoy!
***
Why write about questions?
Quite simply because questions in the minds of your audience are the basis for all of your spoken and written marketing conversations. Think about the last purchase you made of something you'd never bought before and where there was a lot of choice and price range. What kinds of questions did you have in your mind as you searched the Internet or browsed in stores?
There are three reasons you need to consider questions when it comes to marketing your art:
If you know the questions your audience has in mind, you will be prepared with answers in conversations in person and online. That will save you energy.
If you can anticipate the questions viewers have when they browse your web site, you can make the most of the minimal amount of time most people spend per web page. That will save them time.
If you can condense the answers to all of these questions, you will easily be able to write web copy, gallery submissions, and grant proposals. That will save you money – and may make some too.
Whose questions do you answer?
There are three main categories in your audience:
Mass audience members who do not know what they want to know about you. The degree to which you anticipate their questions with intriguing answers leads to a decision about whether or not they will invest time and energy getting to know more about you.
Individuals who view your art and your marketing messages, who are looking for facts and information. The degree to which you satisfactorily answer their questions leads to a decision about whether or not it is worthwhile for them to consider buying work or tell others about what they have learned.
Organizations who want to know if you are a fit for a potential business investment, who are looking for evidence of accomplishments that fit their audience and goals. The degree to which you credibly answer their questions leads to a decision about whether or not you make the short list for further consideration.
When do you answer these questions?
Since people are looking to you for answers, you had best be prepared to anticipate and answer questions all of the time.
Prepare answers before you write web copy, post on social media, give an artist talk, attend or host a gallery reception, or do a museum tour.
Be ready to give answers to your audience so that they can "get" you the first time they encounter you, know you as they meet you more than once and become loyal to you once they know you as an art lover, collector, business partner, supplier or source of referral.
Confirm the answers you gave in follow-up conversations. 
Where do you answer these questions?
Everywhere: in person; in your marketing messages in print and on the Internet; on art you've sold or want to sell; and in submissions to business partners.
Before you answer questions publicly, start with drafts of written answers.
Use these to rehearse out loud, alone or with someone you trust to give you good feedback. Do so not just as rehearsal for in-person conversations, but also for written materials to make them more appealing to read than your high school essays.
Use feedback after your message ahs been received and responded to for improving your answers next time around.
What questions do you answer?
When I want to purchase something, I want three kinds of information:
Facts and figures, like descriptions of your art and your accomplishments.
Reassurances, like testimonials from past collectors or business partners, archival information in your certificate of authenticity, or security information for online payments and mailing list confidentiality.
Policies, like copyright, privacy, conditions of art sales in your art purchase policy and speaking engagements.
Once you've written all of these answers, you can puck the most common ones for a section on your web site called FAQ's. While they may appear to be mostly facts, figures, reassurances and policies, they are critical to starting conversations that lead to results for your art business.
Next time, R for Resume.
***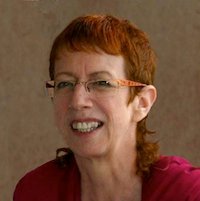 Aletta de Wal, Artist Career Training
Aletta de Wal inspires fine artists to make a better living making art in any economy.
Aletta works with part-time, emerging and full-time visual artists who are serious about a career in fine arts. Aletta makes make art marketing easier and the business of art simpler.
More information at: http://www.artistcareertraining.com/artmatters-newsletter/