How to Write and Receive Great Testimonials – With Sample Testimonials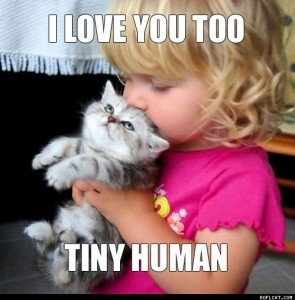 Many entrepreneurs think any testimonial a client writes is a good testimonial. The truth is that many testimonials sound so much like fluff that prospective clients will ignore them. If you just give guidelines to your clients or sample testimonials to choose from, your testimonials will be priceless, and help you get new clients!
What Makes a Good Testimonial?
Often, when you find someone willing to give you a testimonial, what you want and what they write are two very different things. To get what you want, you'll need to tell them what to write. When you do, they will be clear on what you want.
1. Who is your market? – In my case, my market is novelists who want to become bestselling authors. So when I ask a client for a testimonial, I make sure to tell them that detail.
2. Authenticity – You want the testimonial to sound genuine. One way to do this is to have the writer include phrases such as "What I liked most was…" and "What I appreciated was…" Such phrases work much better than "He's the best self-publishing coach in the world!" So tell your writer to include what they liked or appreciated the most from your services.
3. Facts – It's important to back up a client's claim of your skills with facts. When they write your testimonial, ask for them to be specific about their results when working with you.
4. Before and After – Ask your client to give a clear sense of what changed as a result of using your services. This is vital. The writer not only needs to say what results she got, but also needs to indicate how it was before she hired you. The testimonial of the client's change shows prospective clients how ignoring your services will keep them in their current stuck position.
Writing Your Own Testimonial
When you ask for a testimonial, your client may want you to write it for them. Noah Alper, founder of Noah's Bagels, was a client of mine. I made a book trailer for him. When I asked for a testimonial, he asked me to write three and he would choose the one he felt was most appropriate.
Here are the three I sent him:
1. Ezra's video is perfect for promoting my new book, "Business Mensch." With Ezra's expertise in music and writing copy, he forged a dynamic video that can be embedded on my website, linked from Twitter and Facebook, and even loaded onto YouTube if I desire. I can now increase my website's interactivity in a way that can lead to increased online sales. Thanks, Ezra!
2. Ezra's video is perfect for promoting my new book, "Business Mensch." Ezra took extensive footage of my live presentation and forged it into a dynamic, to-the-point advertisement for my book complete with special effects to communicate a core message of the book.  Whether I choose to post it on YouTube and Facebook, link to it on Facebook and Twitter, I now have an advertisement I can post virtually anywhere. Thanks, Ezra!
3. Ezra is the cat's pajamas and the bee's knees. He's the most handsome guy I know and isn't afraid of anything. He climbs Mount Everest daily, visits Atlantis nightly, and has the perfect nose. If you ask him a question, even complicated mathematical ones, he'll give you 37 different answers, all of them correct. His taste in food is the right one. He never snores. He doesn't sweat. He knows what you're thinking even before you do. You can be cured of any ailment by simply looking at his chiseled elbows. If you see Ezra, buy him a bagel with lox shmear.
He went with number 1.
When Your Clients Write Their Own
For those clients that want to write the testimonial themselves, give them guidelines. One of my clients, Christopher Kees, author of the vampire story "Angel of Blood," asked for guidelines. I told him who the testimonial was for (authors who want guidance on how to become a bestselling author), how many words (300 words), and I gave him links to blog posts like this one on how to write a testimonial. What he wrote also functions as a great sample testimonial:
Testimonial for Ezra Barany "Publishing Coach"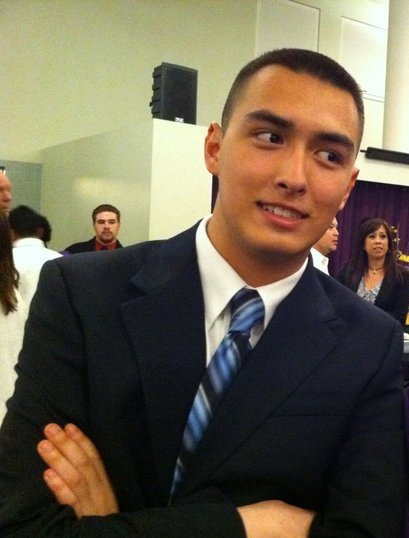 Hi! I'm Christopher Kees, an aspiring writer and now the author of an eBook, Angel of Blood, a book that was fifth on Amazon's spine-chilling horror bestseller's list. I was completely new to the writing world, just a college freshman at San Francisco State University. But with Ezra Barany's keen insight in the ins and outs of the self-publishing book world, I pressed on with confidence eventually selling three hundred and fifty books in the first two weeks! With his tips and coaching he could help you self-publish your creative works too!
Christopher Kees, April 8, 2012
Notice how he mentions what it was like before he worked with me and what his results were after he worked with me. That before-and-after description is great for testimonials! Also consider adding a picture of the client to give the testimonial a more personal touch.
Testimonials of All Sorts
Try to get testimonials in different formats, too. Audio and video are equally as worthwhile having as written testimonials. With audio, you get to hear the sincerity of the client's voice. Once again, I recommend adding an picture of the client. Check out this sample testimonial by Mani Feniger about a Social Media for Authors course I ran with my brilliant wife and Creativity Coach for Writers, Beth Barany.
Click here for an Audio Testimonial by Mani Feniger
With video, you not only get to hear the voice, but see the facial expressions. Seeing the face does wonders for getting a good testimonial. I used a simple flip camera for this sample testimonial.
Did this information help you? Let me know!
Leave a comment!
Also, in your comment, feel free to leave a short testimonial from your client, one that you think typifies a great testimonial!
***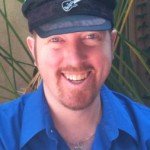 Book marketing mentor, Ezra Barany is the author of the award-winning bestseller, The Torah Codes. Contact Ezra today to begin the conversation on how he can help you now. You can connect with Ezra via Facebook, Twitter, contact him through this blog, or email: EZRA at THETORAHCODES dot COM.