Writing as a Vocation? by Beth Barany
I want to talk about vocation or avocation.
In a previous blog post here https://writersfunzone.com/blog/2019/05/02/write-to-market-by-beth-barany/, I shared about my rumination on writing to market or not.
I don't think it's wrong or bad to write to market. I just don't do it as a top motivator.
I've heard from several of you on your point of view on this issue — thank you so much — and so I wanted to flush out another way of looking at writing fiction.
Some of you said that it was more a hobby than a profession.
What is a Vocation?
I want to honor how seriously you take your hobby. It is more like a vocation, a calling, a way of being in the world, a way of expressing who you are to yourself, to others, and to the next generations to come.
A vocation it's not something we talk about much in our culture, but my father talked about it with us.
He had many vocations (technically "avocations," but I'll get to that in a moment). My father studied philosophy, the meaning of life stuff, did weaving, loved and served his own gourmet cooking, and played the Japanese bamboo flute. He also loved gathering herbs and wild crafting. He made us home remedies from what he gathered (rose hip tea!) when we were sick from the time I was little.
My father passed away last January 2018, but I think a lot about his vocations. He pursued these things because he loved them. He would even give gifts of his weaving and gift his time and energy with his cooking.
Not that we need to gift and give away our writing. That was his choice.
And yes, I wish he could have modeled the business side of one's vocation (but he didn't know how, and that's okay), but I am really glad that he modeled passion and the pursuit of something because he loved it.
Definitions of Vocation
According to Grammarist, "A vocation is a calling, an occupation, or a large undertaking for which one is especially suited. It can be roughly synonymous with career or profession, though vocation connotes a seriousness or a commitment that these words don't always bear. An avocation is something done in addition to one's vocation—usually a hobby."
Yet, Merriam-Webster Dictionary makes "avocation" synonymous with "vocation." Go figure.
Whether you pursue writing fiction as an avocation or vocation, a hobby or profession, or something in between (or yes — all of the above!), I celebrate your passion and your love of the art and craft.
Until next time!
Yes, please, share your thoughts with me on these topics. I love hearing from you and I respond to every email and comment I get, though it may take me a few days.
***
Want to get started with your novel? Check out our book, Plan Your Novel Like A Pro here: https://writersfunzone.com/blog/plan-your-novel-like-a-pro-and-have-fun-doing-it/.
***
ABOUT BETH BARANY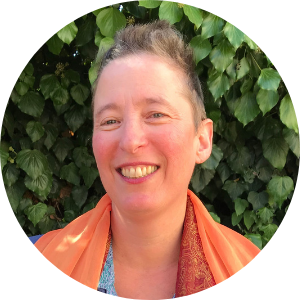 Award-winning fantasy novelist, Master NLP Practitioner, and certified creativity coach for writers, Beth Barany runs Barany School of Fiction, a full suite of courses designed to help genre fiction writers experience clarity and get writing, so they can revise and proudly publish their novels to the delight of their readers.
She's also the author of books for writers, including Plan Your Novel Like A Pro, cowritten with her husband, thriller writer Ezra Barany.
Connect with Beth via her blog, Writer's Fun Zone.  Twitter: @Beth_Barany. Facebook: https://www.facebook.com/bethbarany. Instagram: https://instagram.com/bethbarany/