This Year Get Lost by Catharine Bramkamp
Let's welcome back monthly columnist Catharine Bramkamp as she shares with us "This Year Get Lost" Enjoy!
***
I am very fortunate to be able to attend the Oregon Shakespeare Festival. During the week I see about six plays. In-between the plays, I keep busy with fine dining, shopping and reading. A lot of reading.
One day I had tickets for Sense and Sensibility at 1:30 and The Book of Will in the evening. That morning I took a walk in the Lithia Park and ended up at the used book store. (What? A bookstore here? How did I end up here?)
Satisfying Experience
Part of a full, satisfying experience, the theater, dance, travel is reading about it. Where or whenever I am, I search for a book that describes the place, the experience, and the art I'm enjoying.
One of the ways I enjoy the Oregon Shakespeare Festival, for instance, is to find books that enhance or reflect on the plays.
This year my used bookstore haul included two Virginia Woolf books (one by, and one about), yet another biography of Shakespeare (as you can imagine, there are many bios of Shakespeare scattered over Ashland), a biography of Samuel Pepys (I had just traveled to London that spring) and book on Women, Art and Society.
All the books were relevant to what I was watching and experiencing and relevant to my interests (cue more Woolf.)
Reading and haunting used book stores was one of the few sporting activities my parents shared with us kids. My parents did not watch TV, they read.
I realize now that in the 70s there was far more sex and violence in the paperbacks my dad exchanged by the bag full at the local used bookstore than was available on TV. So let's not assume reading was necessarily an erudite choice.
The advantage of a book was that it delivered entertainment anywhere and under any conditions. Reading for hours at a time in my room was accepted. Reading in the hot car was acceptable. Reading outside was okay since you were also getting some fresh air.
No matter where I was, I always could get lost in a book. I wanted to get lost in a book. It was the goal.
Today it's called deep reading since getting lost is no longer allowed. Which is too bad and another subject for another blog.
Thoughts Inspired
What inspired my thoughts on books was seeing the play The Book of Will. The plot of the play is that a few years after Shakespeare's death, his surviving friends gathered and publish Shakespeare's plays, which was a more complicated project than they expected.
The moral of the story, of course, is that if these intrepid friends hadn't hunted down and collected all the scene notes from Hamlet to Winter's Tale, we would have lost Shakespeare forever.
We need stories, and we need books. We still desire tangible, immutable objects packed with memories: not only of the plot, but also of where we purchased the book, where we read the book, the ideas led us to that book over there, that blog over here.
But getting lost in a book is still a good description. Non-fiction illuminates. The non-fiction author delivers insight, surprises and new ideas. We don't get lost in non-fiction. That Shakespeare biography I purchased? I know how it ends. If you get lost in a non-fiction book, the author is not doing her job.
But fiction? Fiction is all about getting lost.
How many books do you stay with just because you want to see how the author will wrap all this up? You do not have a map, you do not have directions, you just stay with it and continue the journey. That is fun.That is getting lost but racing to the end anyway.
We elect to get lost in the novel's world. We long for the simplicity of life with Meg, Jo, Beth, and Amy. We want to build another little house on the prairie. We crave just one more adventure on Disc World.
We read books to go there. A mystery set in Cambodia. A saga set in Naples.
Where do I want to go? When do I want to go? What era appeals on this dark night?
We sooth ourselves with books.
There is a reason we have favorite movies. We also have favorite books, and we pull them out to get lost, or to learn again the moral of the story, or just to have a good cry.
Binge TV and deep reading is almost the same. More often than not we become attached to the characters, we want to know what happens to them, we want to watch their adventures play out.
True with deep reading as well. Except with different results. Our deep reading is, apparently, beneficial. As if we who routinely get lost in books don't already know this.
We know the benefits of mentally going away, of escaping through reading. Our brain thinks we are there — in Naples, in that time, in that place. It's a cheap thrill, an inexpensive world trip.
This new year, give yourself permission to read. Pick an afternoon and pick up a novel. Ask the question, where is this going and how will this finish? Don't return until you've reached the end.
Want to plot out your entire novel in three days? It's doable!
Join us in Mendocino or Tahoe this year for Plotting Madness Boot Camp! https://www.writingforlifeworkshops.com 
***
ABOUT THE AUTHOR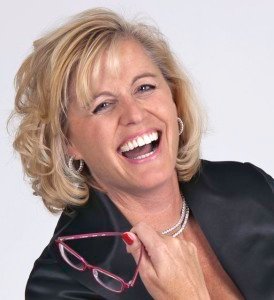 Catharine Bramkamp is the co-producer of Newbie Writers Podcast that focuses on newer writers and their concerns. She is a successful writing coach, Chief Storytelling Officer, and author of a dozen books including the Real Estate Diva Mysteries series, and The Future Girls series. She holds two degrees in English and is an adjunct university professor. After fracturing her wrist, she has figured out there is very little she is able to do with one hand tied behind her back.