Q&A With Scrivener Coach, Vanessa Kier #askaWritingCoach
Recently I interviewed novelist and Scrivener coach, Vanessa Kier, for my occasional Ask A Writing Coach series.
Vanessa and I talked about the basics about Scrivener and she shared with me some tips and tricks. I hope you enjoy the video. You can also check out the audio-only format.
---
VIDEO INTERVIEW
---
AUDIO-ONLY FORMAT
To check out Vanessa's latest Scrivener course, a 1-hour tutorial go here:
Or check out her extensive home study course here:
https://thewriterstechstop.com/power-up-course/
She recently released her course on how to use Scrivener to prepare your book for print. Check that out here: http://thewriterstechstop.com/mac-compile-for-print/.
And, Vanessa has graciously offered a 1-1 Scrivener coaching session to one lucky person who has signed up for our Plan Your Novel & Giveaway here happening Sept. 23rd. Sign up by this date before 6pm Pacific to be eligible to be in the drawing.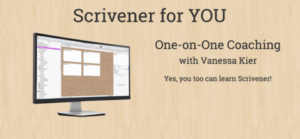 Win a one-on-one hour-long Scrivener consultation with Vanessa Kier by sign up here. ($75 value) Sessions will occur via online conferencing software. Great for getting specialized and customized support to learn this very useful tool for writers. Make full use of this tool so you can focus on your writing. Good luck!
***
ABOUT SCRIVENER COACH, VANESSA KIER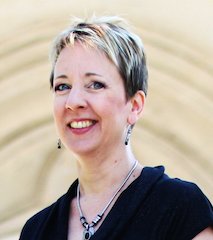 Vanessa Kier is a Scrivener coach and author of action-packed romantic thrillers. She credits Scrivener with helping her keep her characters and plot twists straight in the ever-growing world of her current series WAR, which takes place in West Africa, where she lived for a time. She loves technology the way other women love shoes.
---
PS. Join Ezra and I for the Plan Your Novel Party & Giveaway next week, Sept. 23rd! Even if you can't join the party, you can still sign up for all the goodies. You'll also be eligible for the Grand Prize Giveaways.
Sign up here:
https://writersfunzone.com/blog/pynparty2017/.
---
ABOUT BETH BARANY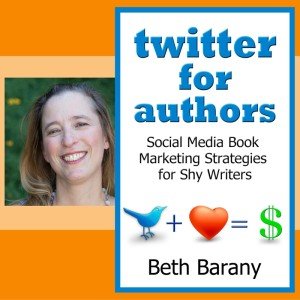 Beth Barany is creativity coach for writers, a teacher, workshop facilitator, and speaker, helping writers address overwhelm and confusion so that they can write, market, and publish their fiction. And make it fun!
Owner of the Barany School of Fiction, an online training hub, Beth takes great interest in how humans learn, create, and grow, and includes all her students' life experiences, including the ancestors, into the moment. Check out the comprehensive Plan Your Novel course here.
She also writes magical tales of romance and adventure to empower women and girls to jump into life with both feet and be the heroes in their own lives. Check out her Henrietta The Dragon Slayer series here (YA Fantasy) and her magical and romantic Touchstone series here (Fantasy/Paranormal Romance).
Support her mission to empower women and girls with her fiction on Patreon here.
Read her latest book for writers, Twitter for Authors, here.