Beth Barany Speaking at FEM Talks Nov. 15 on "How to Write Your Book to Start Your Revolution"
Just a quick reminder, my Bay Area friends!
I'm passionate about sharing my message with the world, that the tools to write and publish your book are at your fingertips, that you have an important message to share, and that you can — if you want — write YOUR book.
And I'm excited to be sharing about my upcoming talk:
There has never been a better time in history where we as women can get our message out in the world. There has never been a better time when it has been so easy to present our powerful ideas in a book. Your message is important. The time is now. And are you ready?
With the right tools and support, writing a book is at your fingertips. Here's the secret: Writing a book is a learned skill. One anyone can learn, if you want to. And the art of writing a book is all about translating the passion of your heart onto the page. You can learn how to do that, too. Beth Barany will give you the tools and guidance you need to get started.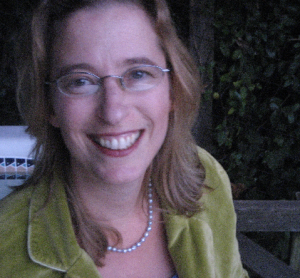 I'll cover how to fit writing into your already busy life and
— How to get clear on your core message
— Identify your audience who is yearning for your message
— Discover the 4 keys to writing your book
— Get hands-on support to get tap into your motivation now
Beth's FREE Raffle Gift: 1 60-minute coaching session to get help you get writing, publishing or marketing your book now ($397 value) *Must be present to win!
When: Thursday, Nov. 15th, 6:30-10pm
Where: Rudramandir, 830 Bancroft Way, Berkeley, CA 94710
Cost: $25
RSVP here!: http://revolutiontools-eorg.eventbrite.com/
See you there!
More details here:
Thursday Nov 15th, 2012 – Berkeley
Igniting Awakened Feminine Activism, Special Series
Part IV – "Tools to Start Your Revolution!" 
4 Speakers & Expert Panelists
Beth Barany – Expert Book Coach and Publishing Advisor
Maggie Ostara – Soul Healer and Money Mentor. Owner, Soul Signature Success
Jenn August – Money Magnetism Mentor & Success Coach and International Speaker
Jamie Kahl Miller – Certified Professional Astrologer and Successful Mompreneur
Calling all visionaries, artists, mothers, healers, coaches, writers, speakers, thought leaders! We'd like to take you on a journey. We know you'll get so much out of this evening purely through osmosis – just by being around these highly acclaimed speakers and teachers.
This panel of women speakers is here to give women the ingredients to unleash their fullest brilliance. This can be done in a grounded-in-reality way, where women come back to the truth of who we are to create true momentum forward