Great Editing Questions to Ask Your Beta Readers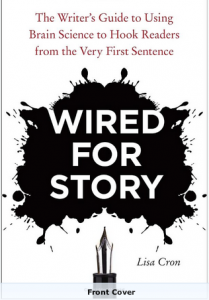 I'm do a series of articles on editing tips for novelists. The first post, "How to Edit Your Novel in 3 Steps" is here.
I am enjoying — okay enamored by — Lisa Cron's book, WIRED FOR STORY: The Writer's Guide to Using Brain Science to Hook Readers from the Very First Sentence.
As I do things out of order. I jumped to the last chapter of the book that is especially for writers. (The rest of the book is about your readers' brain.)
In my group coaching program for authors today, I shared a tidbit from Lisa's book that I see as so useful to ask yourself, in addition to your friends and family who have been waiting eagerly to read your book.
Use these questions for yourself for the first round of editing and for your beta/first readers. Ask these questions at the end of each scene.
1. What do you think is going to happen next?
2. Who do you think the important characters are?
3. What do you think the characters want?
4. What if anything leaps out about the setup?
5. What information did you think was really important?
6. What information were you dying to know?
7. What did you find confusing?
I hope you find these questions useful, as I did!
What other questions do you ask to get feedback on your novel?