How Your Book Club Will Save The World. Spoiler Alert: Civilized Discourse by Catharine Bramkamp
Let's welcome back monthly columnist Catharine Bramkamp as she shares with us "How Your Book Club Will Save The World. Spoiler Alert: Civilized Discourse." Enjoy!
***
If we are lucky, our book club comprises of many different people with two things in common: we all like each other and we all love books.    
As you probably know, a book club meeting is more fun when we DON'T agree on the merits of a particular book. We argue for and against. We (okay, me) wax fully on either the brilliance of the author or the clearly derivative approach he or she used to create such a sorry excuse for a novel in the first place.
We always ask the member who recommended the book to defend her reason for suggesting it and forcing us to purchase, pursue, request at the library and then spend hours figuring out why this book adds to the general meaning of life.
She gives her reasons, and one hundred percent of the time we accept the reasons as valid.
We also understand and accept that is is not her fault some of us did not like the book.
If we loved the book, we congratulate her on her excellent taste and raise a glass of wine to her good health.    
We love each other and respect one another's opinions and intelligence, so our discussions are never personal. They don't need to be. That isn't the point of the meeting.  
The point is of course, to drink wine. Wait. Discuss the book — I knew there was a point.
Next time you attend your book club, relish that you can love a book and your best friend right next to you drinking a Russian River Pinot Noir, can hate the book.  
Now you have an interesting start to a lengthy and hopefully erudite  conversation.  
We rarely have the energy or the muscle to try to change each other's minds.
What we do have energy for as well as capacity for is to hear and understand our friend's perspective and if articulated well, appreciate that her ideas lead me to consider the book in question differently. 
Maybe the book I initially hated has more merit than I first thought. 
Maybe I have something to suggest to my friend about structure or character that she can consider or even agree with.
Through disagreements, we come to the middle place. We don't shout. We don't judge. We don't take sides and no book will ever split us apart.
Perhaps every political meeting should be run like a typical book club.  Perhaps more wine should be involved. We could call it Read for Peace.  
Do you have queens in your book club? 
We all are queens. 
Discover your queenly archetype which reveals who you are and how you accomplish your goals with the Queen Quiz.
***
Want to read more articles like this one Writer's Fun Zone? Subscribe here.
***
ABOUT THE AUTHOR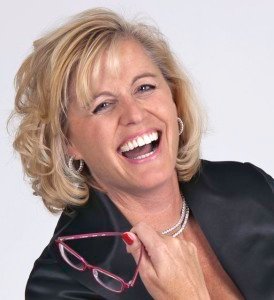 Catharine Bramkamp is a successful writing coach, Chief Storytelling Officer, former co-producer of Newbie Writers Podcast, and author of a dozen books including the Real Estate Diva Mysteries series, and The Future Girls series. She holds two degrees in English and is an adjunct university professor. After fracturing her wrist, she has figured out there is very little she is able to do with one hand tied behind her back.