Win a Pass to the Plan Your Novel course! #30daywc
Click here to enter the giveaway and jump over the description of the course.
For those of you who want support, tools, lessons, and community, join us in the October 2015 live and extended course, "Plan Your Novel" 30-Day Writing Challenge.
Check it out here:
http://30daywritingchallengefornovelists.bethbarany.com/
In our 30-day class (with the 31st to celebrate!), we cover:
Week 1: Elevator Pitch & Short Synopsis
Week 2: Get to Know Your Main Characters
Week 3: Story Plot & World Building
Week 4: Scene-by-Scene Outline & Plotting
In our October course, we gently challenge writers to plan their entire novels in 30 days, so that they can sit down with confidence and clarity on November 1st and write their novel during National Novel Writing Month (NaNoWriMo, a free international movement and nonprofit).
Ezra and I do the course with you. I'll be planning my first full-length romance novel. I've written novels, just not in this genre, and have written 5 romance novellas. I'm a little nervous about writing a romance novel. I need to make sure I have enough conflict and enough sub-plot to keep everyone busy.
There are 2 levels to the October course:
#1) DIVE IN: In addition to the above, You're invited to attend all the live calls and webinars (we have 4 over the month) and participate in the private Facebook group with the students and instructors. (A special group just for the October class.)
For people who want live support and feedback on their ideas throughout the month. (All live teaching and coaching sessions are Tuesdays, 5-6:15pm Pacific in October.)
This level is good if you want to be in a group all focused on the planning stage.
It can be very encouraging to get our planning done when everyone in the group is focused on the same things. That's why I run these classes.
Dive In = $59
#2) ALL IN: In addition to the above, you also get a 1-1 hour-long call with Beth (normally $225) to go over your story ideas and get support around dealing with procrastination, writer's block, and other avoidance/resistance tactics.
You also get the Craft Characters class ($49 value), a more in depth dive into character development.
All In = $99 (best value)
Link to register for the October Plan Your Novel 30-Day Writing Challenge:
That's what's up! I wanted to share with you what I'm cooking up, so you can join us at the level that's right for you, and so that you can tell your friends. Thanks!
---
Enter this giveaway to win a free pass to the All In level ($350+ value)
---
Your Instructors
ABOUT BETH BARANY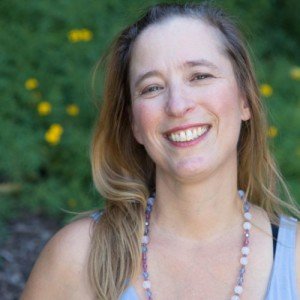 Award-winning novelist and creativity coach for writers, Beth Barany has been making up fantasy and adventure stories all her life. She writes magical tales of romance and adventure for women and girls to transport them to new worlds where anything is possible. She empowers novelists to write, publish, and market their genre novels.
---
ABOUT EZRA BARANY
Book marketing mentor, Ezra Barany is the author of the award-winning bestseller, The Torah Codes. Contact Ezra today to begin the conversation on how he can help you design your book cover or pitch via Facebook, Twitter, or contact him through this blog, or email: EZRA at THETORAHCODES dot COM.